HELPING TRANSFORM THE WAY SMALL BUSINESSES LEVERAGE TECHNOLOGY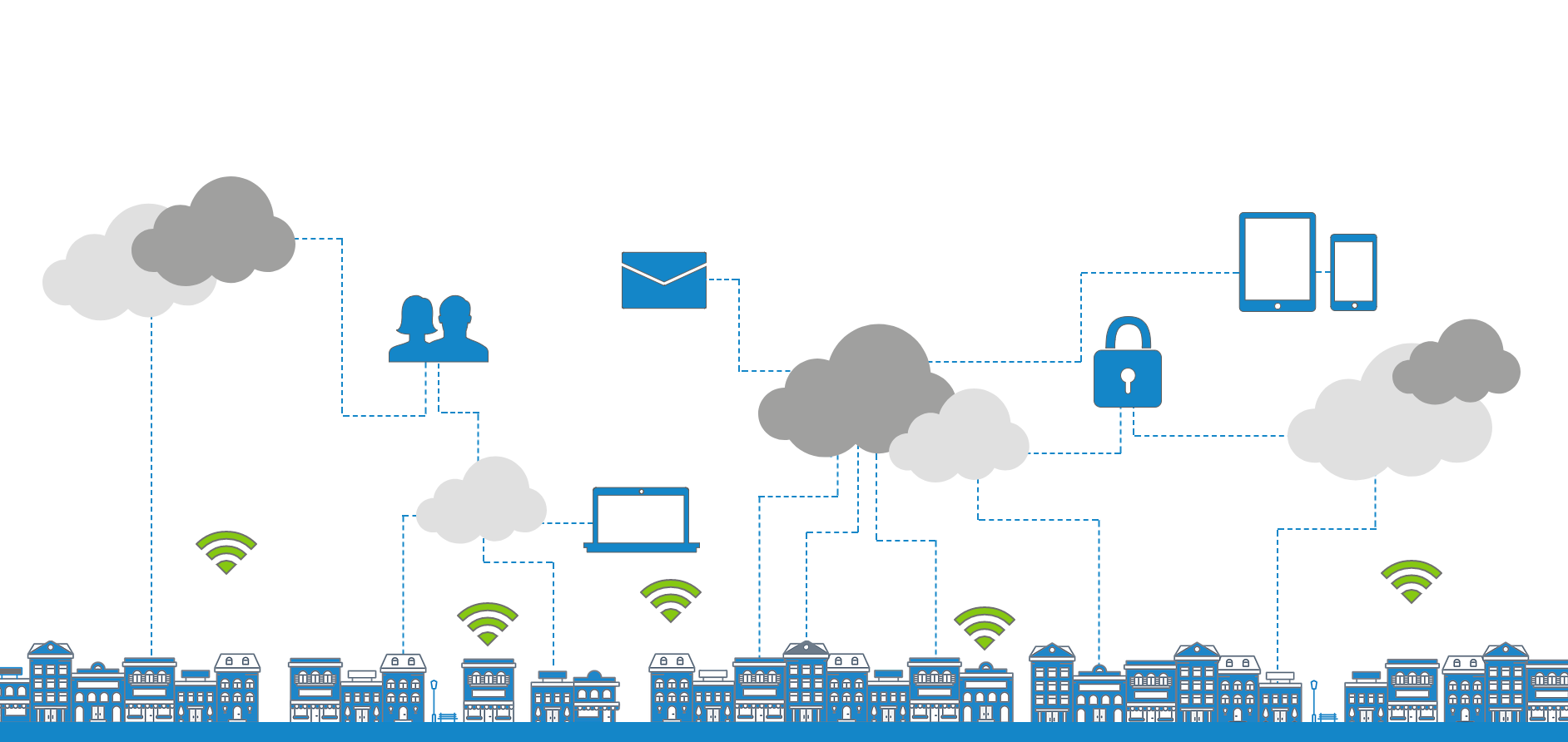 When you start to think about IT as a strategic asset, technology will no longer hold you back, it will create the competitive advantage that propels you forward.
What is Make IT EaaSy?
Make IT EaaSy is a movement, created by Mytech Partners, focused on educating business owners on how technology can "just work". How many times this week have you been frustrated because something didn't load fast enough or your application wasn't working? New technology can be confusing, unapproachable, or even scary when we don't fully understand it, so we avoid it at all costs, develop inaccurate perceptions, or constantly feel as if we are being held back.
This movement is dedicated to providing the resources you need to better understand the technology you have been avoiding and to recognize the competitive advantage your business can gain when you strategically leverage technology.
When you're ready to make the shift to Making IT EaaSy, Mytech Partners wants to be your go-to source for information and service options.
JOIN THE MOVEMENT
Subscribe to our newsletter to receive industry updates, best practices articles, invites to FacebookLive and in-person events, webinars, and more.
Everything as a Service
The technology industry is shifting everything to the Cloud. Software is now almost exclusively subscription based, the cost of Cloud hosting is becoming an affordable service for small businesses, and cyber security is an always-on real-time monitoring service.
At Mytech we're at the forefront of helping companies like yours go beyond just IT to "Everything as a Service"(EaaS). We're changing the way you think about the technology that runs your business and helping you make the best decisions as you and your needs change.
eBook: Put me in the Cloud
This latest shift to the Cloud has borne the acronym 'aaS' (as-a-Service). The goal of this eBook is to help you gain competence and understanding of these key technology 'as a Service' models, so executives and IT professionals alike can improve the dialog, or merely start the dialog, as to how these tools can be leveraged.
Are you suffering these common symptoms?
EaaS is THE CURE for these symptoms.
Uptime & Availability
Most Cloud and aaS vendors promise 99% uptime of their services. This is enabled by everything from redundant internet and power to geologically diverse, redundant hardware. Their vast infrastructure allows customers to always have services that fit their needs and to access their data from anywhere at anytime.

Security
Data security (or lack of) continues to be one of the biggest headline-grabbing technology news items. With threat projections for 2020 estimating 35 new security threats per second, it will be difficult for a small business to keep up.
By leveraging cloud solutions, you will benefit from high-level data centers' teams of security professionals and their more stringent security requirements and practices.
Employee Productivity
When IT "just works", technology interruptions won't prevent your employees from accomplishing their tasks. Interruptions can be as little as 1 minute for an older computer to boot, 30 minutes to reinstall software, or anything in-between and beyond. Each little interruption adds up to a lot of unproductive time after a year.
To put this in perspective, in a 99% uptime environment each employee will average 20 hours per year of unproductive time, in a 95% uptime environment it increases to 104 hours per year (over 2 full work weeks!). The percent change doesn't seem like much, but the 2.5 work days versus 13 is a big leap.
By scaling your "as a Service" solutions to meet your exact needs, you never pay for more than you are using or subscribed to.
Results are in!
We believe technology is an operational necessity that should not be looked at as a cash flow burden. We asked 528 IT buyers everything from their top technology concerns to when and why they buy to how they want to pay for technology. Download your copy of the results now.
ARE YOU READY?
Take this free five minute cloud readiness assessment to see if your business is ready for EaaS. Find out where you are on your cloud journey, and receive some tips to help you on your journey.
We will also automatically subscribe you to our newsletter for industry updates, and more.
GET IN TOUCH
We'd love to hear from you
Minnesota (Headquarters) | 612.659.9800
300 2nd St. NW, New Brighton, MN 55112
Colorado | 303.800.9300
200 Union Blvd Suite 100, Lakewood, CO 80228
Providing the Best IT Experience in North America
Founded in 2000, Mytech Partners strives to provide the best IT experience in North America. As your managed services partner, we help you understand how technology solutions can make your business more efficient. We also work with you to budget and plan for future technology investments.